Training on the Development of Constructivist-Based Teaching Modules for Educational Practitioners at SMAN 3 Sidoarjo
Keywords:
Merdeka Curriculum, teaching modules, differentiated learning
Abstract
Within the framework of the Merdeka Curriculum, educators are directed to guide and teach students in accordance with their characteristics, interests, and talents. The development of the independent learning concept within the Merdeka Curriculum can be directed towards differentiated learning. The method implemented involves providing socialization and training to teachers at SMAN 3 Sidoarjo in the creation of teaching modules with the application of constructive methods. The instrument used as a measure of the success of this community service activity is a post-activity questionnaire consisting of 7 questions. There were 70 participants from SMAN 3 Sidoarjo involved in this community service, which took place at SMAN 3 Sidoarjo. Participants in the community service displayed a positive response (average score of 98.32) regarding participant satisfaction, alignment of participant expectations with the activity, the competence of facilitators and presenters, the effectiveness or responsiveness of facilitators and presenters, and participant interest. The results of this community service can be implemented in the process of creating differentiated teaching modules at SMAN 3 Sidoarjo.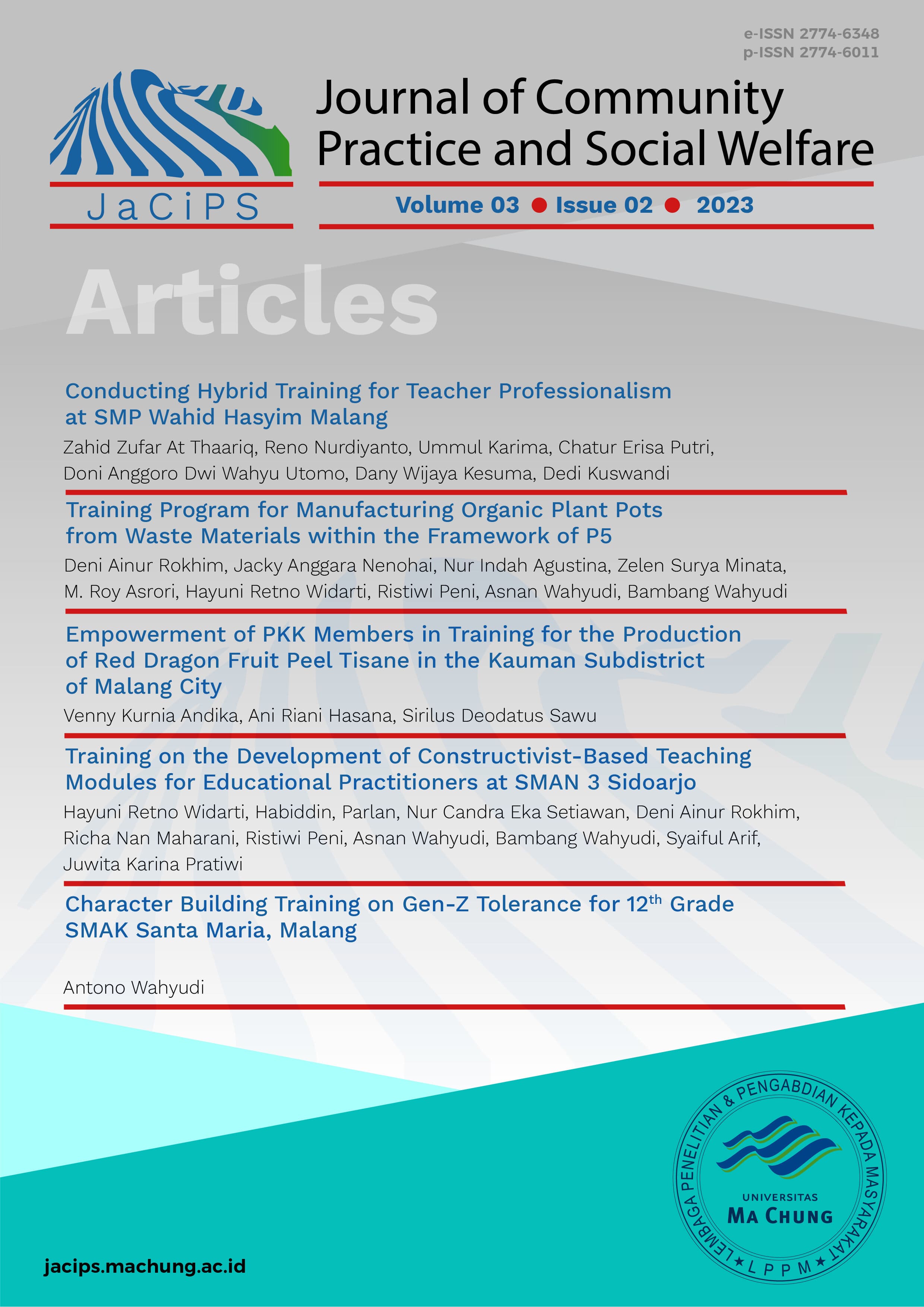 Downloads
License