About the Journal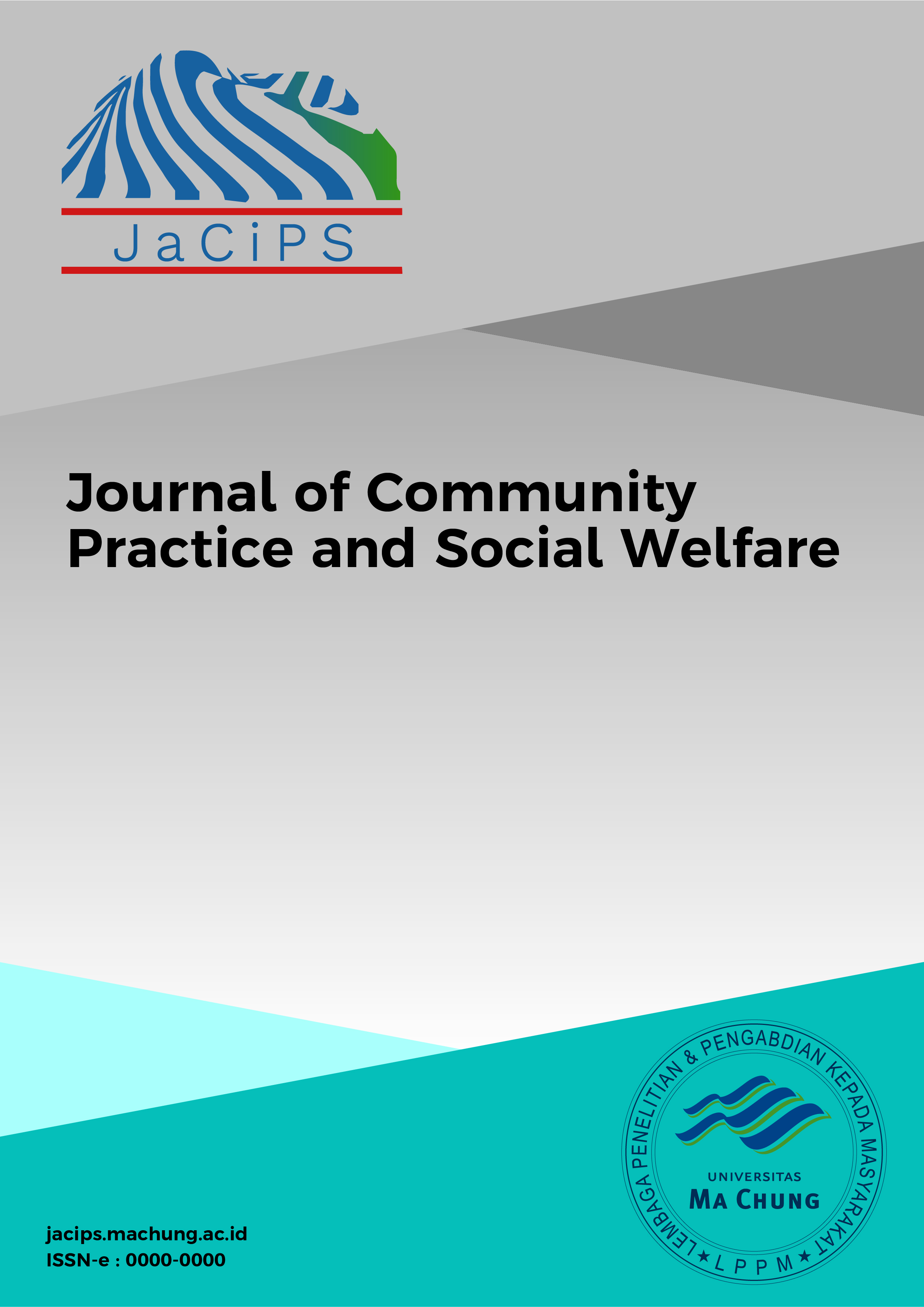 The Journal of Community Practice and Social Welfare (JaCiPS) is approaching human welfare through complex society and community. Apply the unlimited knowledge and interdisciplinary, including:
Social sciences for community services
Engineering for community services and human-welfare
Educational technology for community services
Health and pharmacy for community services
Art sciences for community services
Theory and model developments for community services
JaCiPS is periodically open access and anonymous peer review scientific journal; managed by research and community service department (Lembaga Penelitian dan Pengabdian Kepada Masyarakat - LPPM ) of Ma Chung University Indonesia. Accepts the manuscripts and articles surroundings the field of applied research towards society from various academic circles and researchers both nationally and internationally. Authors could submit the manuscript in English, Bahasa Indonesia, or in Malay.
ISSN online 2774-6348
ISSN print 2774-6011
For Authors
Authors should transfer copyright or assign exclusive rights to the publisher (including commercial rights).
Please click and follows these templates below for submissions.
In Indonesian:
Download Template (ID)
In English:
Download Template (EN)